ATTENTION
"Stop Wasting Time, Effort And Money Placing Losing Bids At Penny Auctions"
"Just Login, Set The Bidding Time And Maximum Bids, Sit Back And Wait For Your Winnings!"
"You'll Be Winning Penny Auctions, Not Just One At A Time, But As Many As You Want – Simultaneously!"
I was so impressed with PAB that I decided to do a testimonial. I learned how to use it in under 5 minutes and was bidding right away! The documentation was well written, and the winning strategy guide contained some solid information. Highly Recommended!

Kevin Miles

USA

Penny Auction Bot is an incredible piece of software that saves me a lot of time and resources. It is pretty easy to use and has a user-friendly interface. I want to thank the people that made Penny Auction Bot. The effectiveness of the software has proven itself over and over again!

Susan Halls

USA
From: Krish Puri
Date: Sunday, 24th January, 2021
Dear Fellow Penny Auction Fan,
I f you're reading this, you've probably experienced one, a few or all of the following:
Lost more than enough money on penny auctions – and continuing to do so
Lost an auction because you either placed a bid too early or too late
Wasted all your bids because you used the integrated bidding assistant which engaged your bids to an unnecessary "bidding war"
Staying up all night and ending up exhausted participating in night auctions where there's a better chance of winning – and losing anyway
Missed a winning bid because you got distracted and didn't notice the timer was winding down
Got bored watching the bid timer wind down so you went on and did something else and before you know it, the auction's over and you lost – AGAIN
Watching all the items you're interested in get snatched up by other bidders and feeling helpless about it
I could go on and on but I'm afraid I'll just be pissing you off if I did.
With Penny Auction sites popping out of the woodwork left and right and with more and more people getting interested in the great bargains and awesome items they can get for literally pennies, I'm almost too certain…
You're Not Alone With Your "Auction Frustrations"
I've dealt with the same things one time too many.
There was even one time where I was so determined to get this really cool item, I stayed up all night bidding even though the following morning I had an important client presentation at the office.
So I rushed to complete my presentation, logged in to my favorite penny auction site, found the item and the bidding war and waiting game began.
I think it was already past 4 am and I succumbed to my battle against sleep for just a couple seconds.
Before I knew it, the auction was over.
I lost by a margin of just 2 seconds.
You can imagine my frustration – not to mention my exhaustion which, as expected, was carried over through the day and through the client presentation.
I blew my talk and almost lost my job.
I could not even explain to my boss why I gave such a lame report – and in the presence of an important client.
"Geez boss. I'm sorry. But I stayed up all night for this penny auction and lost, so can you just loosen up and give me a break?"
Yeah right.
I know this is quite extreme and to tell you frankly, it is quite embarrassing and I wish I was just making it up.
I'm Addicted To Penny Auctions
And I don't know how to stop.
Come to think of it…
…I don't want to stop.
It's not that this is a bad addiction or anything.
Who can resist getting all those cool items ranging from electronics, to home appliances, to high value gift certificates you can get for literally pennies?
Some of the Great Deals I Found
Apple iPad 2
Market Price: $699.00
Sold For: $4.31
Final Cost: $43.81
PlayStation 4
Market Price: $399.00
Sold For: $1.71
Final Cost: $8.36
$200 Walmart Gift Card
Market Price: $200.00
Sold For: $3.14
Final Cost: $14.59
And just like any other "addict" out there…
I Started Thinking Of Ways I Could Get My "Auction Fix" With None Of The Usual Hassles
It started out as a crazy idea one night as I was watching an auction timer wind down so I could place a bid.
As I was stifling a yawn, trying to debate with myself whether I'm going to use the onboard bidding assistant (which has yet to work for me), a light bulb suddenly lit up in my head.
What if there was an automated tool I could use to place my bids for me at my own specified times?
What if this automated tool makes it virtually impossible for me to lose money in bidding wars as I can program it to place bids the way I would personally do, instead of placing all my bids together in a war with another onboard bidding assistant?
What if this automated tool was so efficient I could participate in multiple auctions at the same time and never lose money unnecessarily?
What if this automated tool would allow me to sleep through night auctions peacefully knowing fully well my bids are being placed like I was actually there doing it myself?
The idea got me so engaged that I didn't even notice I had lost the auction again.
But strangely enough, I didn't mind.
My programmer's mind was racing.
I knew in my gut I was on to something.
I Wasted No Time Turning That Crazy Idea Into A Reality
They say necessity is the mother of invention.
Well, I felt it necessary to stop losing money at auctions, stop wasting time, stop losing sleep – and stop losing. Period.
For the next 4 weeks, I started working on this "automated fix" every chance I got.
During breaks at work, every afternoon when I got home and every free weekend, I was at the drawing board putting my "big invention" together.
I even enlisted the help of one of my more geeky friends to help me with the programming.
Every chance I got at night, I continued logging in to my favorite penny auction sites to place my bids.
But this time, I had a different agenda.
Instead of trying to win the auctions, I was studying bidding patterns. I took note of the items that offered the best chances of winning. I also started to experiment with different bidding strategies.
Taking it a step further, I found the most common penny auction discussion communities and started asking questions.
My purpose was to find out what my fellow "penny auction addicts" thought would make their auction experiences easier and more fruitful.
I discovered I had a knack for this kind of research and worked even harder incorporating all my findings into this automatic bidding tool I was building.
Finally, after more than 6 weeks of work and putting in a sizable amount of cash into development, my baby was ready for a test drive.
Want to know the results?
My First Test Drive with Penny Auction Bot

$200 Amazon Gift Card

Market Price: $200.00
Won For: $1.05
Final Cost To Me (including bidding fee): $17.05

100 Bid Pack

Market Price: $60.00
Won For: $10.00
Final Cost To Me (including bidding fee): $13.60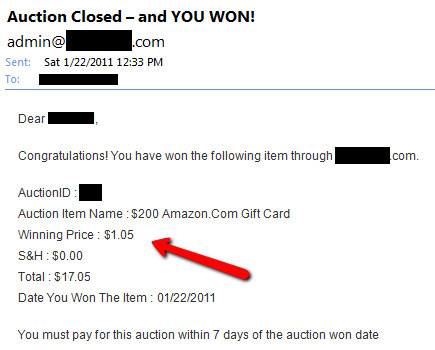 That was on the first night I tried it out!
I was so thrilled!
Each night thereafter, I unleashed my baby onto my favorite penny auction sites and I kept amassing all these great winnings.
But more importantly I kept tweaking the program for each new development and trend I found to make it more intuitive, more responsive and, ultimately, more efficient.
All my other friends kept asking me what my secret was for winning practically every auction I participate in.
I would just shrug my shoulders at them and smile knowingly.
I had every intention of keeping this monster to myself but then I realized – there's no fun in having all the fun to myself (does that even make sense?)
And so I decided, finally to reveal my very own "Frankenstein".
Penny Auction Bot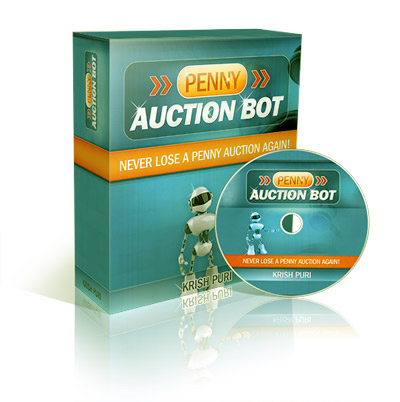 Penny Auction Bot is the first penny auction sniping tool in the market.
And if you're thinking this is just the same as the onboard bidding assistant you see on most penny auction sites…
…You're wrong!
Penny Auction Bot can do sooooo much more!
100% Automated Bidding – you simply choose a penny auction website, enter the auction URL, set the price range between which to bid, set the time for placing your bids and the maximum number of bids you are willing to place and Penny Auction Bot will do all the rest! Truly a "set in and forget it" bidding tool!
Works On Multiple Penny Auction Sites – I started out syncing Penny Auction Bot with only 3 of the most common penny auction websites I use. Currently, Penny Auction Bot is compatible with 250+ of the most popular penny auction sites today and more will be added in the future.
Fully Customizable Bid Settings – you have the power and flexibility to set your price range and maximum bids depending on the bidding strategy you're adapting to ensure the highest chance of winning without unnecessarily over spending.
Works Like A Human – Penny Auction Bot works just like a human being, and DOES NOT place all your bids together in competition with another onboard bidding assistant, thus saving you a lot of money in terms of bid credits.
Intuitive Bid Timer Settings – you can set the bidding time as close or as far from the wind down as possible (between 1 and 9 seconds). You can set it to bid just before the end of the timer, or a few seconds from the end. It's totally up to you!
User-Friendly Interface – the functions are all so easy to understand and were designed with the average user in mind. There are no complicated ramifications to master and no overly technical processes to go over. It's pure point-and-click simplicity!
Displays Live Auction Process – once you've set everything to your desired settings, you can actually sit back and watch the entire auction process live. Nothing is hidden. It's as if you're there in the middle of the action yourself.
No Programming Knowledge Required – contrary to common misconception that you need to have some sort of programming skills to use programs like this, you'll actually be able to fully take advantage of all the features of Penny Auction Bot even if the only thing you know about programming is that it's spelled with 11 letters.
Top-of-the-Line Customer Support – despite the ease and simplicity of using Penny Auction Bot, it is nevertheless, backed by first class customer support always ready, willing and able to answer your queries.
You've Never Seen Anything Like Penny Auction Bot
And I doubt you'll see anything like it anytime soon.
Here's a little demo of how it's like to be on the driver's seat of Penny Auction Bot.
Penny Auction Bot Has Changed The Way I Bid In Penny Auctions – And It Will Do The Same For You
Imagine the frustration of losing a bidding war for an item you really want after staying up all night for it and spending well over your initial bidding limit.
Now, it's time for you to enjoy the opposite side of the spectrum.
Imagine spotting an item you've always wanted up for auction.
You simply login, key in your desired settings and leave the "bot" alone knowing that winning the auction is almost always a certainty.
You'll have an unfair advantage over all other bidders as Penny Auction Bot remains consistently efficient regardless of the time – and even across several auctions at the same time!
It never gets tired!
I just wanted to thank Krish for creating Penny Auction Bot. There is nothing else out there like it, and now I find myself wanting to use it all the time. The user interface is really clean and very easy to use. The software works equally well, and the support that Krish offers is first class. I wouldn't think of bidding on a penny auction without Penny Auction Bot.

Patricia E. Smith

Canada

Penny Auction Bot is an invaluable software that I simply can't stop using! I would highly recommend this to anyone who wants to automate his bidding on penny auction websites. I don't know where I would be without this … I would probably be sitting at my computer staring at the screen all day. Who wants to do that when they can simply use Penny Auction Bot?

Lara Patterson

United Kingdom
You're Not Just Getting An Automation Software With Penny Auction Bot – You're Also Getting Exclusive Bragging Rights!
Let's say you're having friends come over for a visit and they see some high ticket items in your house and ask you "How much did you get this for?"
Imagine their faces when you tell them you got a $300 brand new mini stereo for just $20, a $180 cookware set for just $13 and over $350 worth of assorted appliances for about $27.
And just as you're starting to enjoy their shocked and puzzled reactions, you hear a buzz from your laptop saying you've won more than $200 worth of gift certificates for just $17.
Can you put a price on that?
Think about all the savings you'll be making – not only money-wise but time-wise and effort-wise as well.
Everybody loves a bargain.
And you'll have bargains right at your fingertips with Penny Auction Bot.
Get Penny Auction Bot Now For Just
$87 only!
The Full Licensed Software – this will be delivered to you electronically as soon as your payment is processed. No need to wait. You'll be winning auctions left and right in no time.
1-Year Free Upgrades – you'll get free upgrades to the software for a full year from the date of purchase. As soon as we have a new feature or added a new site to the software, you'll get it free of charge*.
24/7 Customer Support – whatever issues you meet using the software will be answered and resolved as promptly and as courteously as possible. We pride ourselves for having one of the best customer support teams there is and you'll get first-hand experience of this as soon as you make your purchase.
And If You Order Yours Now, We'll Include This Fast-Action Bonus Absolutely FREE!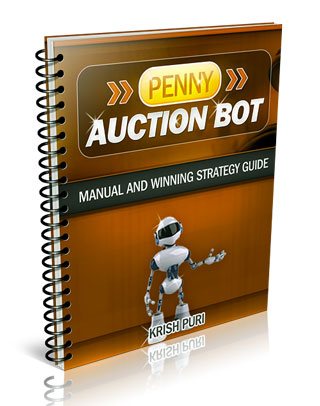 Winning Strategy Guide (In PDF Format)
(a $67 value)
This easy-to-follow guide tells you:
What you should look out for when choosing items to bid on
What items you should be avoiding
How you can use Penny Auction Bot to full optimized capacity
When to hit the auctions for maximum chances of winning
Where the best penny auctions and best auction items are
Some bidding strategies and methods that almost guarantee success
Tips and hints for becoming more successful at auctions
And so much more!
This Winning Strategy Guide (In PDF Format) has a $67 value in itself but you'll gain instant access to all the auction winning secrets it has by ordering your copy of Penny Auction Bot right now.
Hesitant?
Unsure whether this is really worth it?
I understand you perfectly.
That's why I'm willing to shoulder the risk for you.
30-Day Unconditional 100% Risk-Free Money Back Guarantee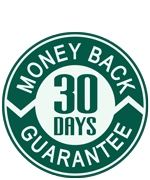 Order your copy of Penny Auction Bot right now.
Use it and experience its power.
Heck, you can give it a test drive in each of the 250+ compatible penny auction sites the minute you install it in your PC.
And if you're not happy with the software, just create a ticket at our Support Desk within 30 days of your purchase and I'll gladly and promptly refund your investment.
Bring Back The Fun In Penny Auctions With Penny Auction Bot
Stop walking away from every penny auction you participate in feeling frustrated and annoyed.
It's time you enjoyed your "good addiction" again.
And with Penny Auction Bot, you won't just walk away happy – you'll have armfuls of bargain conquests as well!
To Getting Jewels For Pennies,
Krish Puri
P.S. I'm not kidding about the cap on the number of licenses we have available for Penny Auction Bot. As soon as we hit 300, we'll shut this page down and you'll have to wait about 6 to 8 months for the reopen – and by then it would be $197.
So don't delay. Get your copy of Penny Auction Bot now for just $87 and start dominating penny auction sites right away.

P.P.S. Relax. I got you covered with a 30-Day Unconditional 100% Money Back Guarantee. The only way you can lose with this…
…Is if you don't act now and get your copy of Penny Auction Bot.